In the late 1930s, the five Foss children find themselves entrapped at the Tennessee Children's Home Society orphanage. They were collected against the true knowledge of their parents, through the work of Georgia Tann. Ms. Tann for years ran an illegal adoption ring and was in charge of child trafficking. Although the Foss children are a fictional family, the stories their lives hold are based on accounts from children impacted by the scandal. Actually much bigger than a scandal, but oh my.
It's a riveting read as modern day granddaughter who is an attorney seeks to find out and maybe hide the possibly family dirty laundry. What Avery Staffords finds will keep the reader turning pages. In finding the truth behind May's story, Avery is also forced to make personal decisions that will impact her own adult years.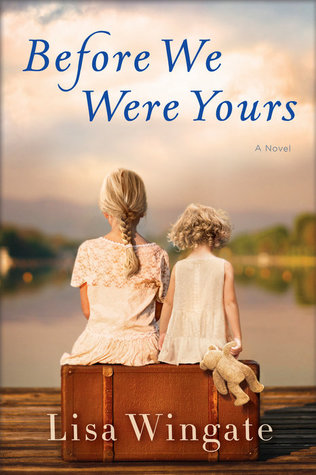 This was a much anticipated, by me, book as I've read and relished her other stories over the years. Thanks to Lisa Wingate for another super read! And, thanks to Ballantine Books for providing me an ARC for a review in my own words.